Wellness
After 6 coaching sessions you get a free 1 hour "Bespoke Wellness Session" to complement at another time or add on to your coaching session. It can also be a lovely way to either continue and/or sustain your vitality and self development after your full course of coaching sessions have finished.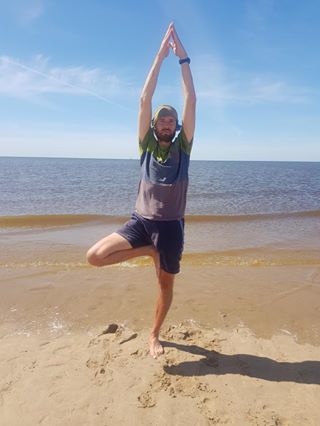 The bespoke wellness sessions can be weekly, monthly or ad hoc and involve providing a tailored session to meet your needs. The Movement aspect will be at the pace, level and intensity that suits you for where you are currently at so you don't feel overwhelmed.
Movement and Enerchi (see below) – Movement exercises involving aspects of Qi Gong and Tai Chi, Yoga style stretching for flexibility and core strength, Freestyle movements and Energy Dance for cardio and liberation. Also with the appropriate music for stimulation and relaxation to aid the experience
Mindfulness exercises for awareness and to be in the present moment
Breathing/Meditation/Visualisations/Affirmations/Gratitude to enable the peace within, to manifest and be thankful
Journalling/Reflections for insights and learnings
Pricing
1 hour Session – £35 reduced from £40 (£20 concessions)
Block of 4 to use anytime – £100 (reduced from £120)
Due to the cost of living rises I am temporarily reducing my prices to make it more affordable in these challenging times. I feel Wellness for ourselves is an essential ingredient in order to function and be at one with self, with positivity. This is especially important in these ever changing times so I feel my reasonable pricing reflects this.

90 minute Workshop at Chester Beehive Healthcare – Wellness Centre
Monthly workshops June 10th and July 8th 11am-12.30pm
£12.50 in advanced – £15 on the day
Broad-minded's Movement and Enerchi is a concept whereby you explore and have fun using Chi (Energy) to enhance your wellbeing whilst also improving your health and fitness.
Using moves from various practices as well as implementing my own you will have the guidance, grounding and inspiration to find your enerchi and balance. This will then enable you to get creative, and transform yourself into your own intuitive artist by performing flowing movements. It's a mediative experience that makes learning less demanding so you can be in the moment without thinking. The experience will be made as bespoke as possible to you so you go at your own pace, intensity and do what feels comfortable to you. With some structure you can then have the freedom to get creative and be in your body.
For more info www.movementandenerchi.com